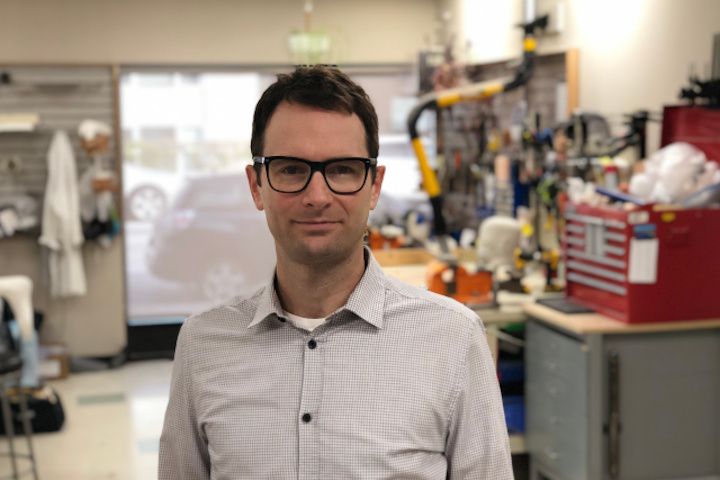 Marc is a Certified Prosthetist and graduated from the Clinical Program for Prosthetics and Orthotics, at George Brown College in 2003.  Born in Northern Ontario, Marc has spent most of his career in Ottawa, Ontario. 
Marc has worked with a wide range of patients – from Paralympic-level athletes and military personnel, to small children and seniors.  With this experience, Marc has had the opportunity to use the latest technologies and innovative techniques, for people with any level of amputation. He uses these successes to find creative solutions for his patients, helping them maintain active lives through all the transitions that life may bring.
With a keen interest in biomechanics and anatomy from university, Marc has brought his passion for his profession to the larger prosthetics community as a volunteer.  He has worked with the Ontario Provincial Association (OAPO), Orthotics Prosthetics Canada (OPC) National Association and is currently on the OPC Professional Exam Committee.
Outside of the office Marc enjoys live music, sporting events and being active in a variety of sports including golf, basketball and ultimate. While he is new to Winnipeg he is married to a Winnipegger and knows ALL about Winnipeg winters.  He and his family are bravely up to the challenge and look forward to the fun activities Winnipeg has to offer.
If you would like to contact Marc directly please email him at marc@winpo.ca
B.Sc. University of Ottawa (2000)/ GBC Technical Program (one year – 2001)/ GBC Clinical Program (2003)/ Canadian Certified Prosthetist (2005)/ Current Volunteer on OPC Exam Committee/ Former OAPO Board Member/ Former OPC Board Member