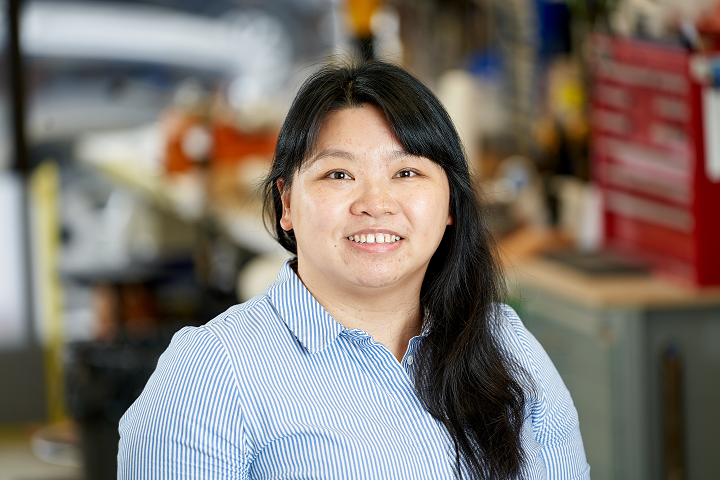 Ivy is a Certified Prosthetist/Orthotist.  Throughout her undergrad in Kinesiology at Simon Fraser University, Ivy wanted to become a physiotherapist.  She changed her mind just before she graduated. In search for a different path, she had gotten a job as an office manager/ orthotic fitter at Hodgson Orthotics in Coquitlam, BC.  Instantly she knew that P&O is a career that she is passionate about. She returned to school at George Brown College in 2010 for Orthotic / Prosthetic Technician Program and got accepted into the Clinical Methods in Prosthetics and Orthotics Program in 2011. 
Ivy's P&O career has taken her on a journey across Canada.  She moved to Halifax, Nova Scotia in 2013 for her prosthetic residency and had obtained her Certified Prosthetist designation in 2015.  After certification, she returned to Toronto and worked at Sunnybrook Centre for Independent Living (SCIL) before she moved to Winnipeg.  She had started with Winnipeg P&O in October 2017 to start her residency in Orthotics.  Ivy attained her Certified Orthotist designation in 2021. 
In her spare time, Ivy likes to be outdoors.  She has volunteered as a Scout leader since 2002, she has also joined local Scout Groups wherever she has lived.  Hiking, camping, canoeing, and biking, with and without kids are fun for her either way. She also likes to cook Asian cuisines and travel around the world.
If you would like to contact Ivy directly, please email her at Ivy@winpo.ca
SFU B.Sc (Kinesiology) Co-op (2006) | GBC P&O Clinical Program (2013) | McMasters M.Sc., Rehabilitation (2014) | Canadian Certified Prosthetist (2015) | Canadian Certified Orthotist (2021)