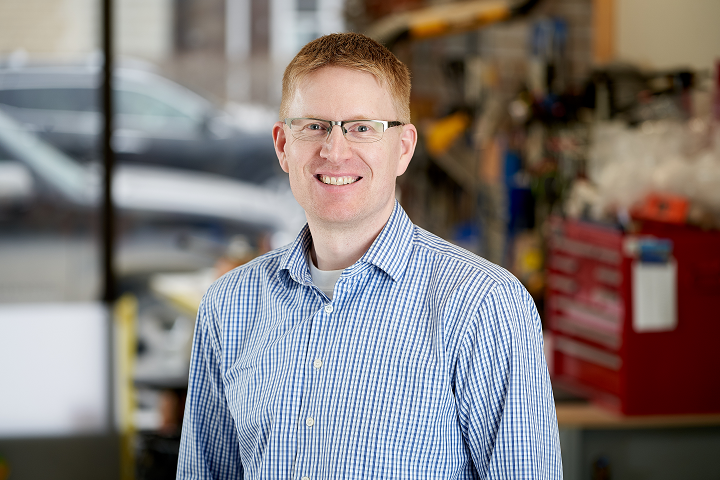 Bram is a Certified Prosthetist/Orthotist and has a clinical focus working with pediatrics.  He grew up in northern British Columbia on the Alaska Highway. He moved to Winnipeg upon graduating and routinely answers the question why he left British Columbia.
He has experience with a diverse patient population including diabetics, ankle and knee arthritis, and sports related injuries.  Bram is continually looking at ways to incorporate new technologies into clinical practice. One of his favorite aspects of his practice is finding unique solutions for the people he provides care for.  Each person has a story and working together to address their needs
Bram is an active member with the provincial and national prosthetic and orthotic associations. He is the Manitoba association representative for government relations.  His primary goal is to support the creation of sustainable program that provides coverage to Manitobans, as he is acutely aware of how access to specialty care can be a barrier to getting better.
He currently sits on the Program Advisory Committee for BCIT for the Prosthetics and Orthotics program. He has been invited to do several guest lectures at the University of Manitoba and George Brown College. Bram has also presented at the Canadian Association for Prosthetics and Orthotics National Convention.
When he is not at work Bram can be found tending to his bees in the summer and enjoys reading and learning a wide variety of topics.  
If you would like to contact Bram directly please email him at bram@winpo.ca
GBC Technical Program (2000) | GBC Clinical Program (2003) | Canadian Certified Orthotist (2005) | Canadian Certified Prosthetist (2011) | Current MOPA Government Relations Team leader | BCIT PAC Member | Former MOPA President | Former ISPO Canada Board Member | Vancouver Paralympic Volunteer Prosthetic Orthotic Mobility Alliance (2010)