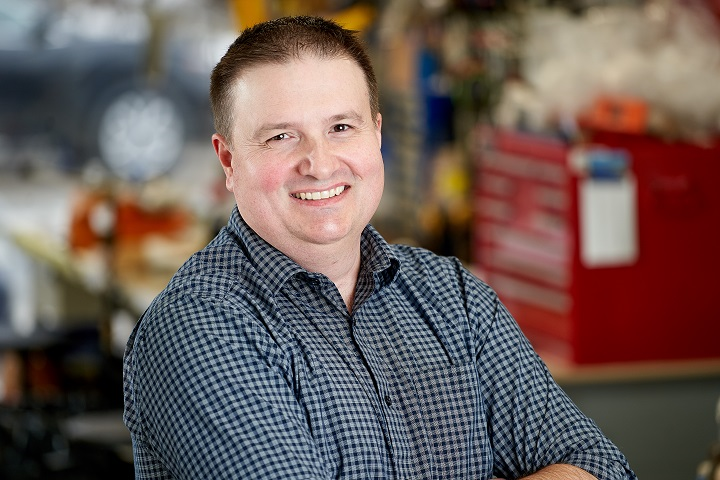 Peter Marinic
RTO(c), CP(c)
Peter is a 2nd generation Certified Prosthetist following in his father's footsteps.  Peter first started working at WinPO during high school as a summer job and quickly found all facets of the profession fascinating as he thought where else could you make such a positive impact on someone's life? 
Peter loves the diversity that his job possesses, as there's truly no day that's the same as the next.  Every person is different and with each person comes a different challenge. He enjoys learning new technologies and finding ways to implement them in his practice and helping each individual reach his or her goals. 
Peter has been an active member and volunteer over the years in provincial and national associations and committees. He currently holds the position of Examination Facilitator for the Prosthetic Practical Certification Exam for Orthotics Prosthetics Canada (OPC).  
When not working Peter enjoys spending time with his family, cheering on the Jets and Bombers, looking for little white dimpled balls in the bush and trying to catch a fish.
If you would like to contact Peter directly please email him at peter@winpo.ca
Canadian Registered Orthotic Technician (1999) | BCIT P&O (2008) | Canadian Certified Prosthetist (2010) | Former CBCPO Board Member and Ethics Chair | Former OPC Standards and Ethics Chair | Former MOPA Board Member |